Celebrating Over 35 Years of Service to Our Clients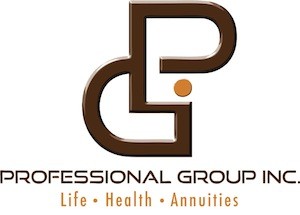 Financial Management is an intensely personal matter. We treat our clients as unique individuals, providing professional guidance to help you focus on your goals and formulate effective plans to achieve them.

We'll take the time to assess your current financial situation and help you establish your priorities for the future. Together we'll explore and evaluate your options. Then, recommend a course of action that makes financial sense for your individual situation.


We at Professional Group, Inc. are proud that 99% of our clients come from referrals from satisfied individuals who have been working with the firm. We greatly appreciate you sharing Professional Group, Inc. with your family, friends, and associates.
Connect with us on
as well!
How do recent classification changes reflect shifts in the telecommunications sector, and what does that mean to investors?

An irrevocable life insurance trust can help pay estate taxes, but recent exemption level increases may warrant a new insurance strategy.

As small businesses struggle to recruit and retain employees in a tight job market, these tips may help owners meet staffing needs.

Cyber attacks and loss of data can be devastating, so businesses should be proactive about addressing this risk.