Celebrating Over 35 Years of Service to Our Clients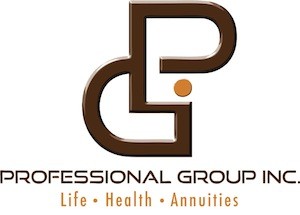 Financial Management is an intensely personal matter. We treat our clients as unique individuals, providing professional guidance to help you focus on your goals and formulate effective plans to achieve them.

We'll take the time to assess your current financial situation and help you establish your priorities for the future. Together we'll explore and evaluate your options. Then, recommend a course of action that makes financial sense for your individual situation.


We at Professional Group, Inc. are proud that 99% of our clients come from referrals from satisfied individuals who have been working with the firm. We greatly appreciate you sharing Professional Group, Inc. with your family, friends, and associates.
Connect with us on
as well!
Dining out is on the decline. Discover why Americans prepared about 82% of their meals and snacks at home in 2018.

Millions of Americans own mutual funds. This overview can help you review the mix of funds you own.

This article features a worksheet and relevant information to help estimate retirement expenses and income.

Some strategies to help fixed-income portfolios weather a period of interest rate uncertainty.