Celebrating Over 35 Years of Service to Our Clients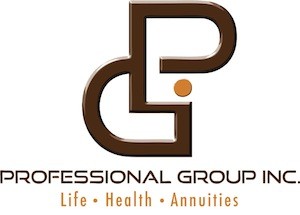 Financial Management is an intensely personal matter. We treat our clients as unique individuals, providing professional guidance to help you focus on your goals and formulate effective plans to achieve them.

We'll take the time to assess your current financial situation and help you establish your priorities for the future. Together we'll explore and evaluate your options. Then, recommend a course of action that makes financial sense for your individual situation.


We at Professional Group, Inc. are proud that 99% of our clients come from referrals from satisfied individuals who have been working with the firm. We greatly appreciate you sharing Professional Group, Inc. with your family, friends, and associates.
Connect with us on
as well!
Small-business owners will want to take full advantage of every legal tax break available, such as deductions for a home office and automobile expenses.

Explore three types of powers of attorney and find out how a living will can supplement a durable POA for health care.

A family limited partnership is a legal agreement that enables business owners and their heirs to address tax issues, business succession, and estate planning needs.

Covered by Medicare? Discover how observation status can impact your out-of-pocket costs and eligibility for post-hospital skilled nursing facility coverage.
A balance sheet summarizes your assets and liabilities and reveals your net worth.

Estimate of the maximum amount of financing you can expect to get when you begin house hunting.

Use this calculator to estimate the federal estate taxes that could be due on your estate after you die.

Use this calculator to estimate the cost of your child's education, based on the variables you input.