Celebrating Over 35 Years of Service to Our Clients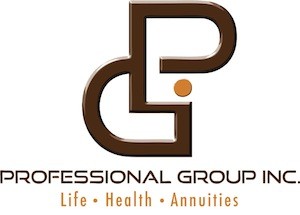 Financial Management is an intensely personal matter. We treat our clients as unique individuals, providing professional guidance to help you focus on your goals and formulate effective plans to achieve them.

We'll take the time to assess your current financial situation and help you establish your priorities for the future. Together we'll explore and evaluate your options. Then, recommend a course of action that makes financial sense for your individual situation.


We at Professional Group, Inc. are proud that 99% of our clients come from referrals from satisfied individuals who have been working with the firm. We greatly appreciate you sharing Professional Group, Inc. with your family, friends, and associates.
Connect with us on
as well!
How does a traditional or Roth structure affect your IRA or employer-sponsored retirement plan? And what do their differences mean for older workers?

How do recent classification changes reflect shifts in the telecommunications sector, and what does that mean to investors?

Millennials, Gen Xers, and baby boomers face different challenges in pursuing retirement goals. This article offers strategies to help address them.

Many large employers offer telemedicine programs in their benefit packages. Do you know the potential advantages of telemedicine?