Celebrating Over 35 Years of Service to Our Clients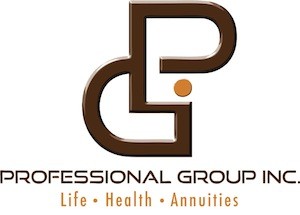 Financial Management is an intensely personal matter. We treat our clients as unique individuals, providing professional guidance to help you focus on your goals and formulate effective plans to achieve them.

We'll take the time to assess your current financial situation and help you establish your priorities for the future. Together we'll explore and evaluate your options. Then, recommend a course of action that makes financial sense for your individual situation.


We at Professional Group, Inc. are proud that 99% of our clients come from referrals from satisfied individuals who have been working with the firm. We greatly appreciate you sharing Professional Group, Inc. with your family, friends, and associates.
Connect with us on
as well!
Concerned about the costs of long-term care? Discover two strategies that combine life insurance coverage with LTC benefits.

Solo 401(k) plans and SEP IRAs may help small-business owners and the self-employed shelter more income from taxes and save for the future.

Even if you and your spouse have separate retirement accounts, you may still be able to craft a unified savings and investment strategy.

Monetizing a closely held business can be a difficult process, so owners may want to plan an exit strategy before they really need one.
Calculate the rate of return you would have to receive from a taxable investment to realize an equivalent tax-exempt yield.

Estimate the annual required distribution from your traditional IRA or former employer's retirement plan after you turn age 70½.

How Long Will Your Funds Last?

Use this calculator to estimate how much income and savings you may need in retirement.